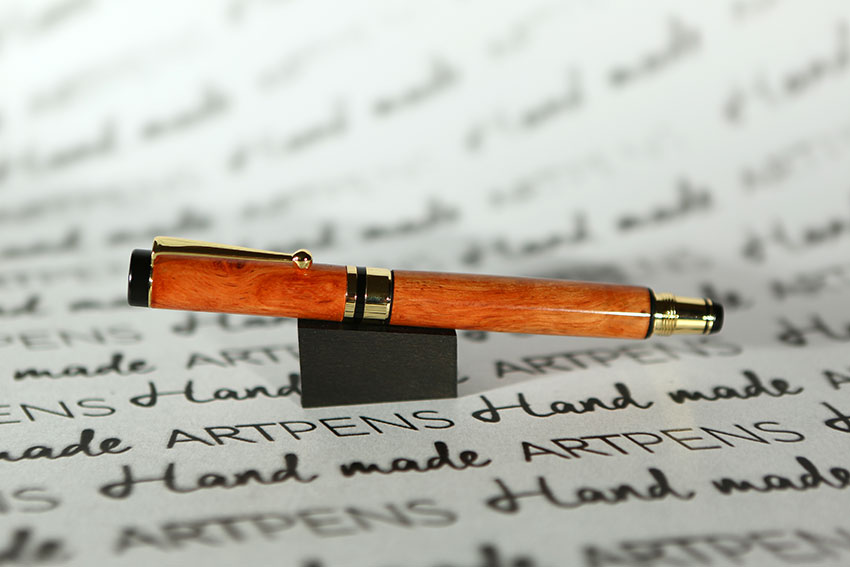 Carob Wood No.11
SKU: 249-2018
Description
Dimensions: 13,5 cm length

Pen is made of carob wood, a strong tree of leguminous family. Carob is important as food, but is also used in the tobacco industry and cosmetics. The inside of the tree has intensive characteristic red color. Extra high polishing for finishing layer. Each pen is handmade and has unique design.

Metal refill changeable. Metal parts are made of high quality chrome and copper.
Black pull-out cardboard box with logo. Dimensions: L 18 * W 4 * H 2,5